---
End of Summer Fun!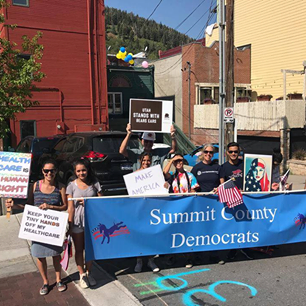 Miner's Day Parade was a terrific time for all, with our municipal candidates and the Summit County Dems marching through Park City.  Thanks for joining us, handing out flags to the kids, and cheering us along!   We were mentioned by the Park Record, KPCW and the Salt Lake Tribune.  Can't wait till next year!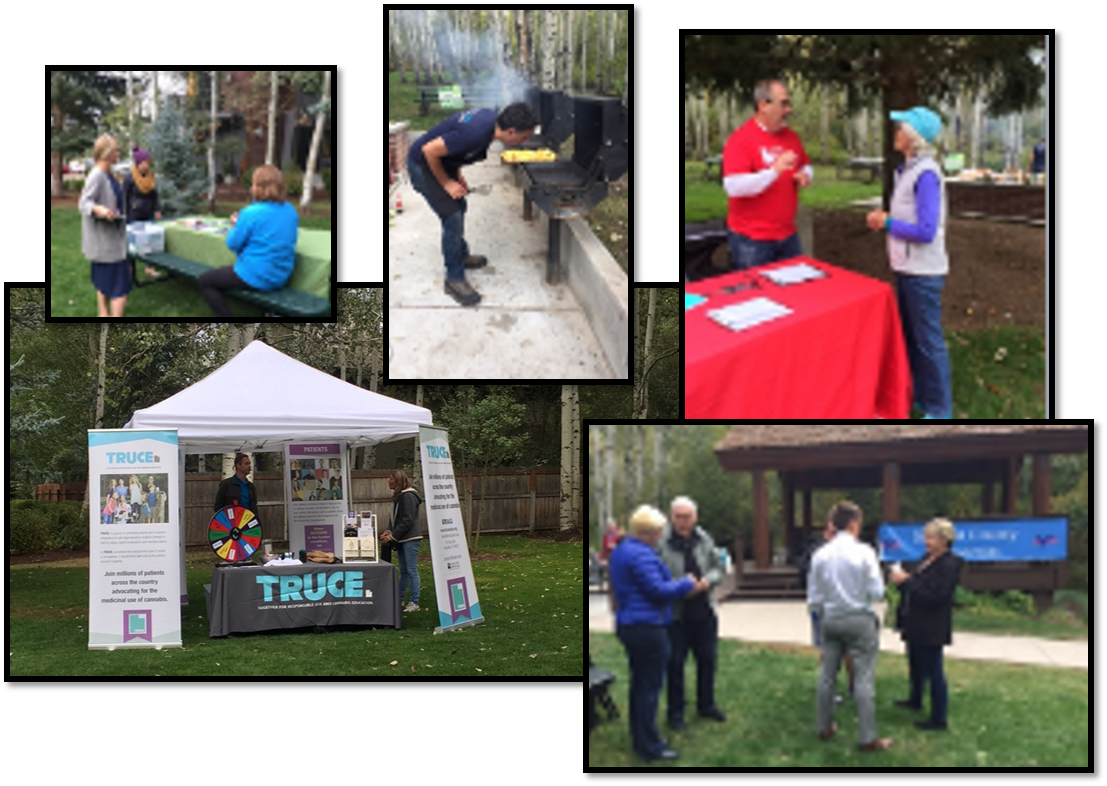 Summit County Dems BBQ was awesome, with delicious food and representatives from Voterise, Better Boundaries, Utah Patients Coalition, Truce, Our Schools Now and the Sierra Club !!   Brian King talked about our state legislature and Dana Williams and Josh Hobson were there to tell us about their candidacies.
---
Eleanor Roosevelt Luncheon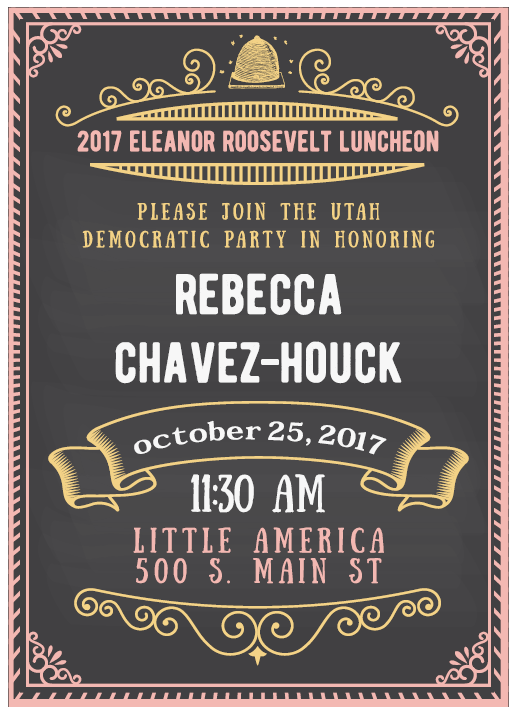 ---
2017 Municipal Elections 
This year Park City, Kamas, Oakley, Henefer, Coalville and Francis will hold Municipal Elections for Mayor and City Council Members.   Find out about Deadlines, Candidates and Voting on this new page.
---
Make your voice heard in 2017.  Check out the newest page on our Summit County Democratic Party website  TAKE ACTION!  We'll let you know where to find the marches, protests, and other activities that will keep you at the forefront of the excitement!
---
October 2017 Summit County Calendar
Wednesday, Oct 4 | Summit County County Meeting – Summit County Courthouse, Coalville Including resolution on 100% renewable energy Agenda
Monday, Oct 9| Summit County Democrats Executive Committee Meeting – Sheldon Richins Bldg, Kimball Junction
Tuesday, Oct 10 | Snyderville Basin Planning Commission – Sheldon Richins Bldg, Kimball Junction Agenda
Wednesday, Oct 11 | Summit County Council Meeting – Summit County Courthouse, Coalville Including Truth in Taxation Public Hearing Agenda
Wednesday, Oct 18| Summit County Council Meeting – TBD
Wednesday, Oct 25| Summit County Council Meeting – TBD