2018 is coming soon with 
 Federal, State and Local Offices up for Election!!
The following offices will be up for election in 2018 and all are currently held by Republicans.   Summit County is seeking candidates to run for each of these offices.   If you are interested in serving your County and State – we want to hear from you!
Federal
Congressional District 1 (Incumbent House Representative Rob Bishop)
State
Utah House District 53 – (Incumbent UT Rep Logan Wilde)
Utah House District 54 – (Incumbent UT Rep Tim Quinn)
Utah Senate District 26 – (Incumbent UT Sen Kevin Van Tassell)
---
Election Process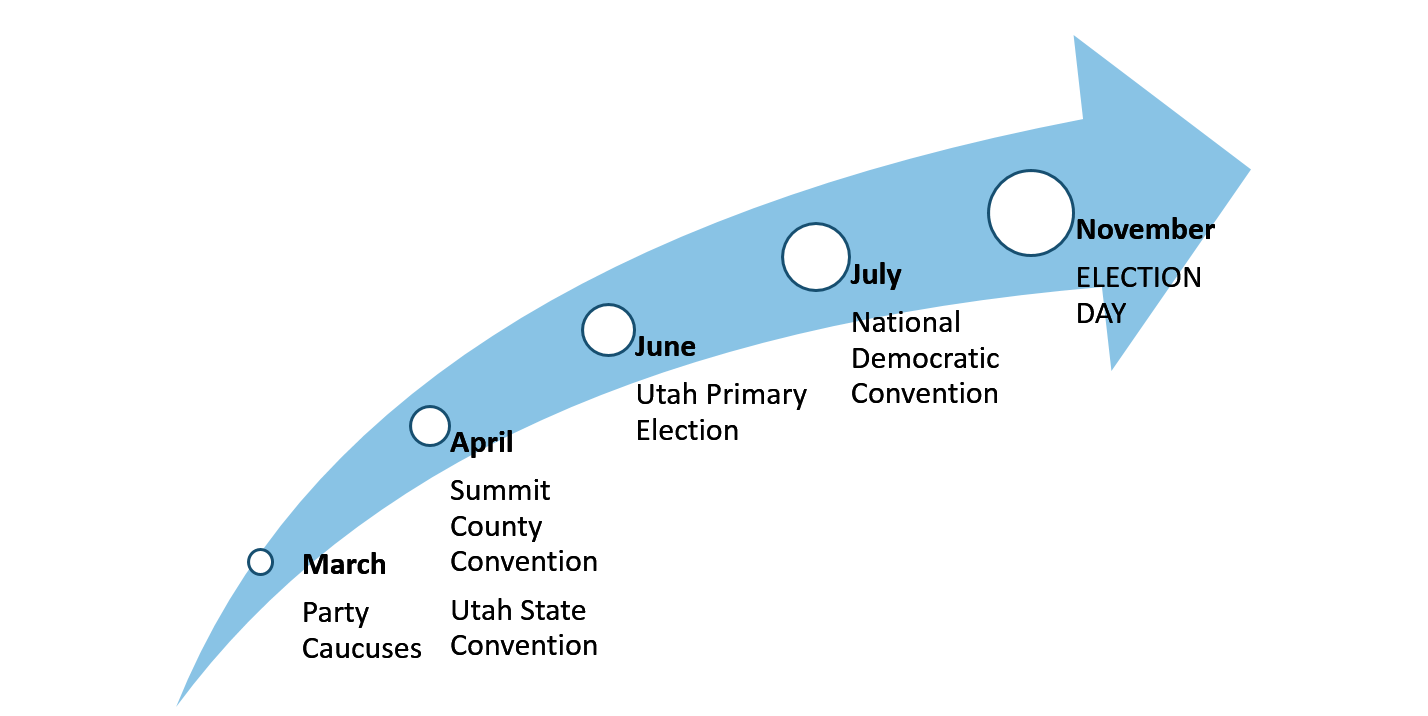 March 2018 – Utah Democratic Party Caucuses
Summit County holds caucuses in 3 locations so that our county voters can:
Cast their ballot for democratic presidential candidates
Choose Delegates from each Precinct to represent voters at the County and State Democratic conventions
Utah State Caucus Results: Click here to see the Utah's Caucus 2016 Results  (Summit County is part of CD1)
---
April 2018- Summit County Convention
Summit County Democrats meet in April to hear from Democratic candidates for Federal and State offices.  The County Delegates also vote to select Summit County Council candidates.
April – Utah State Democratic Convention
State delegates choose:
Delegates to represent Utah at the National Democratic Convention
Democratic candidates for State and Federal Offices in Utah.
---
June – Utah State Primary
---
November 6, 2018 – ELECTION DAY