Canice Harte – County Council Seat E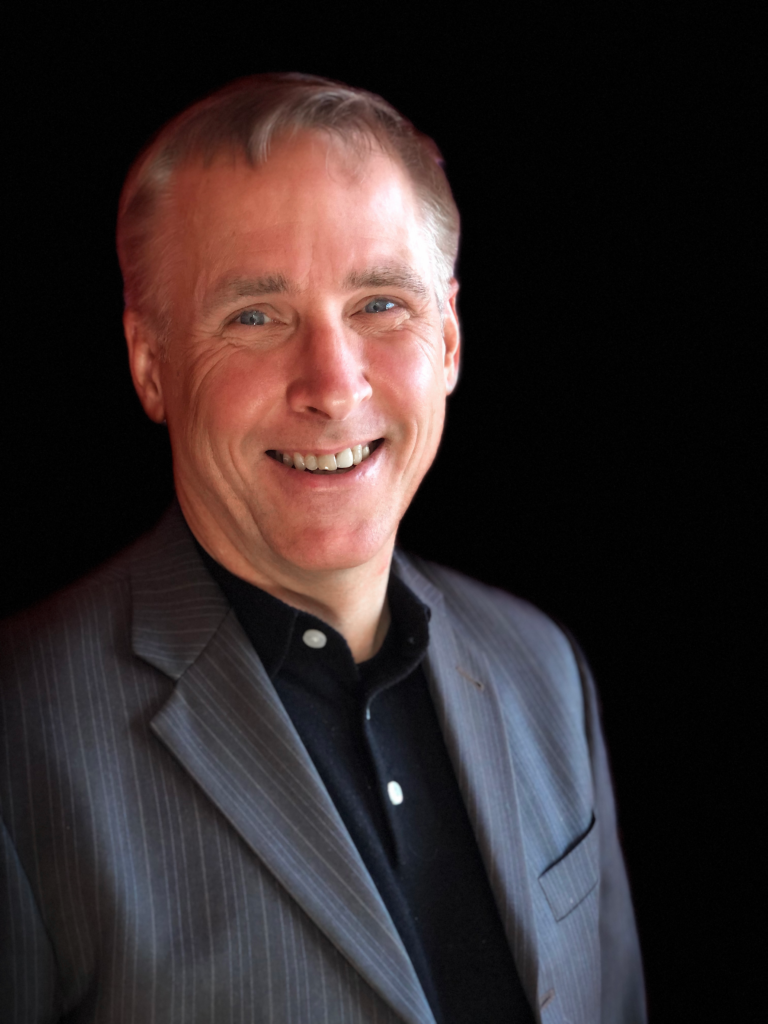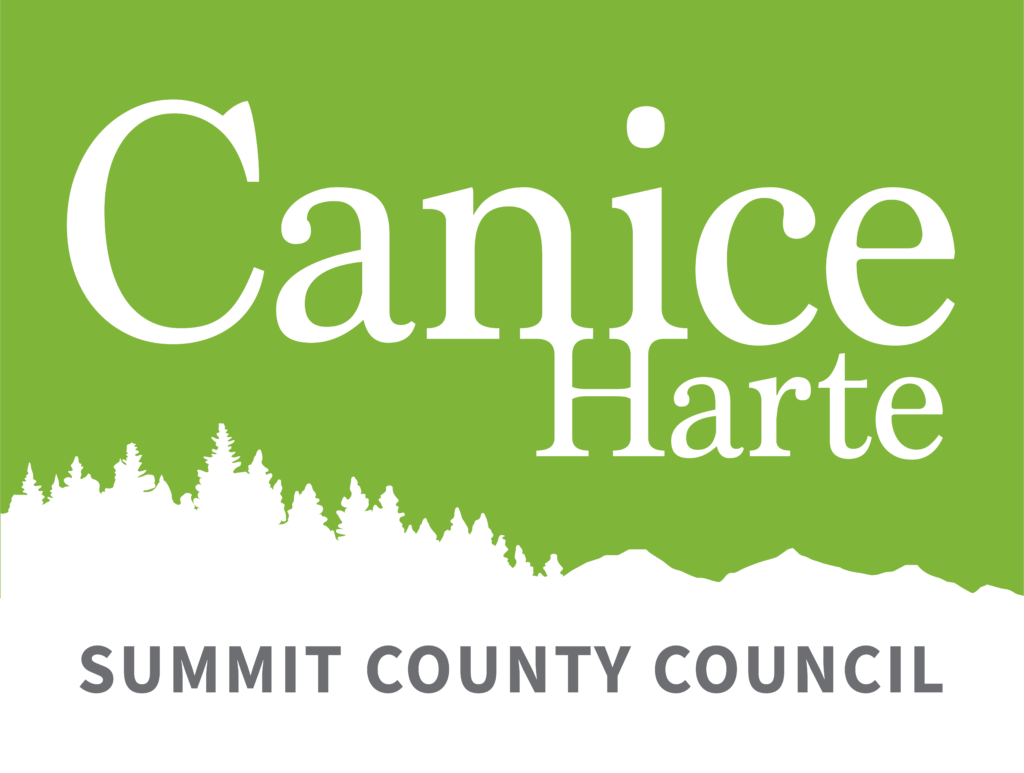 I pledge to represent all the citizens of Summit County and to ensure the voices of our community are heard and respected as we navigate the unprecedented growth and change before us. Together we can turn these challenges into opportunities to build a future that respects the unique character of Summit County and maintains our sense of place.
Summit County has been my home for more than 16 years. My wife Katy Wang, Executive Director of Park City Film, and I are raising two extraordinary daughters who are enrolled in our public schools. I learned my leadership skills in the United States Marine Corps and my passion for service to our country informs my decision to seek public office today. I work in the outdoor sports industry and believe wholeheartedly that stewardship of our environment is vital to the future of Summit County.
Having started two small businesses in our county I believe the appropriate role of government is to foster an environment that allows individuals and businesses to innovate and excel. I am active in Rotary International, serving as a Past President of Park City Rotary and a Past Assistant Governor for Rotary district 5420.
My commitment to our community is reflected in my volunteer activities. I am a Board member of Friends of Summit County Search and Rescue and serve as an active member of the Summit County Search and Rescue Team. My seven years of service on the Snyderville Basin Planning Commission means that if elected, I will hit the ground running taking on the challenges and opportunities posed by the unparalleled growth facing our County.
My passion for this community runs deep and if elected, I promise to be a tireless advocate for all the residents of Summit County.
Sincerely,
Canice Harte
Chris Robinson – County Council Seat D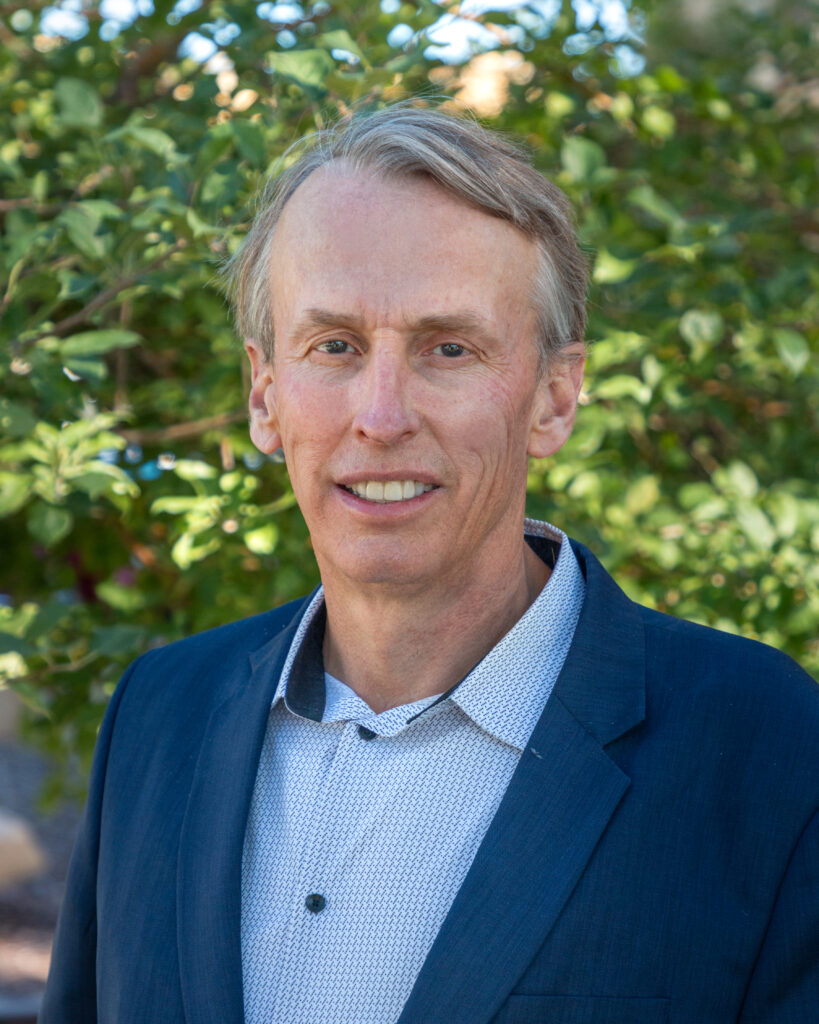 CEO and co-owner of The Ensign Group, L.C., which (through its affiliates) owns, operates, leases, and/or manages over one million acres of private and public land located in Utah, Idaho, and Wyoming.
Honors B.A. in Accountancy from the University of Utah (1986).
Extensive experience in production agriculture, local government, mineral and resource development, public lands, renewable energy, environmental/wildlife/conservation values, water resources, and real estate investment/development.
Elected member and currently Chair, Summit County Council (2009 through present).
Trustee and currently Vice-Chair, The Nature Conservancy of Utah (1990 to present).
Board Member & current Chair, Utah Local Governments Trust (2015 to present).
Executive Committee Member, Spike 150/Golden Spike Commission (2018 to 2019).
Trustee, Weber Basin Water Conservancy District (2022).
Commissioner and currently Chair, Central Wasatch Commission (2018 to present).
Member, Northern Advisory Council of the Colorado River Authority of Utah (2022).
Trustee, Salt Lake Organizing Committee, 2002 Winter Olympic Games (1999 to 2002).
Married to Rochelle Allen Robinson/parents of four married children.
Enjoys outdoor recreation, fitness, and reading biographies, history and Spanish literature.
Resides in Snyderville Basin, Summit County, UT
Kris Campbell – House District 4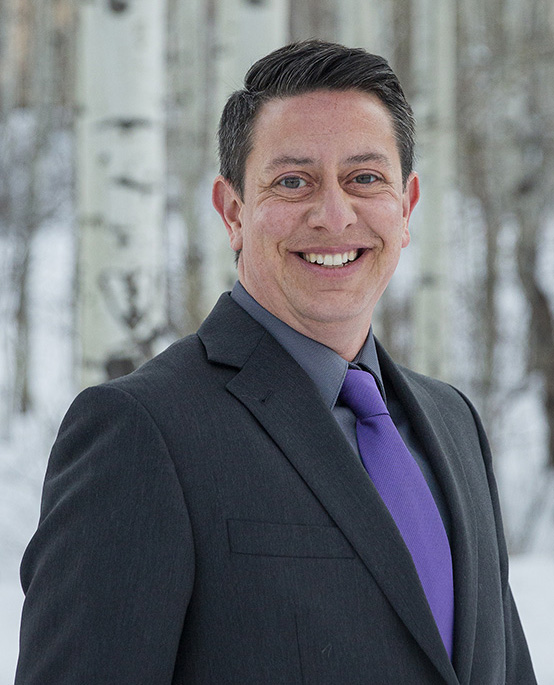 Kris Campbell has lived in unincorporated western Summit County for 12 years (Summit Park, Timberline and Silver Creek neighborhoods near Park City). He was raised riding horses in eastern Wyoming and spent some time after college in central Pennsylvania before moving back to the mountains and high valleys of the West. He has two smart, considerate daughters with plenty of personality that keep him on his toes.
After years of feeling frustrated and helpless watching the Utah legislature produce so many flawed laws, Kris realized he could either let go of his concerns or take action to create positive change. He chose to act by helping to coordinate signature gathering efforts in Summit County for the tax reform referendum in 2019. In 2021, he advocated for fair boundaries during the once-a-decade redistricting process as part of the class project for Leadership Park City, Class 27. He has followed the legislative sessions closely since 2020, advocating for transparent, collaborative processes where legislators work with the people of Utah to meet the needs of all stakeholders.
Community service is important to Kris. He is a board member of Mountain Mediation Center, where he plans and facilitates community conversations to build understanding and connection. He is on the executive committee of the Summit County Communities That Care coalition to reduce youth substance use and suicide. He is a member of Park City's LGBTQ+ Task Force which seeks to create, maintain, and enliven inclusivity for the LGBTQ+ community in order to help the Wasatch Back become a place where all people feel they belong.
He was a software and systems engineer for several years, before joining the University of Utah, where he wrote software to study brain images of autistic people and people with Alzheimer's. He then spent eight years developing new methods to study brain images as part of earning a PhD in Computing at the University of Utah. He is now a postdoctoral research fellow at the U.
Kris loves playing soccer, puzzles, playing games with his kids, volunteering with their school's art program, and exploring the trails around Park City and in the Uintas.
Jill Fellow – Senate District 20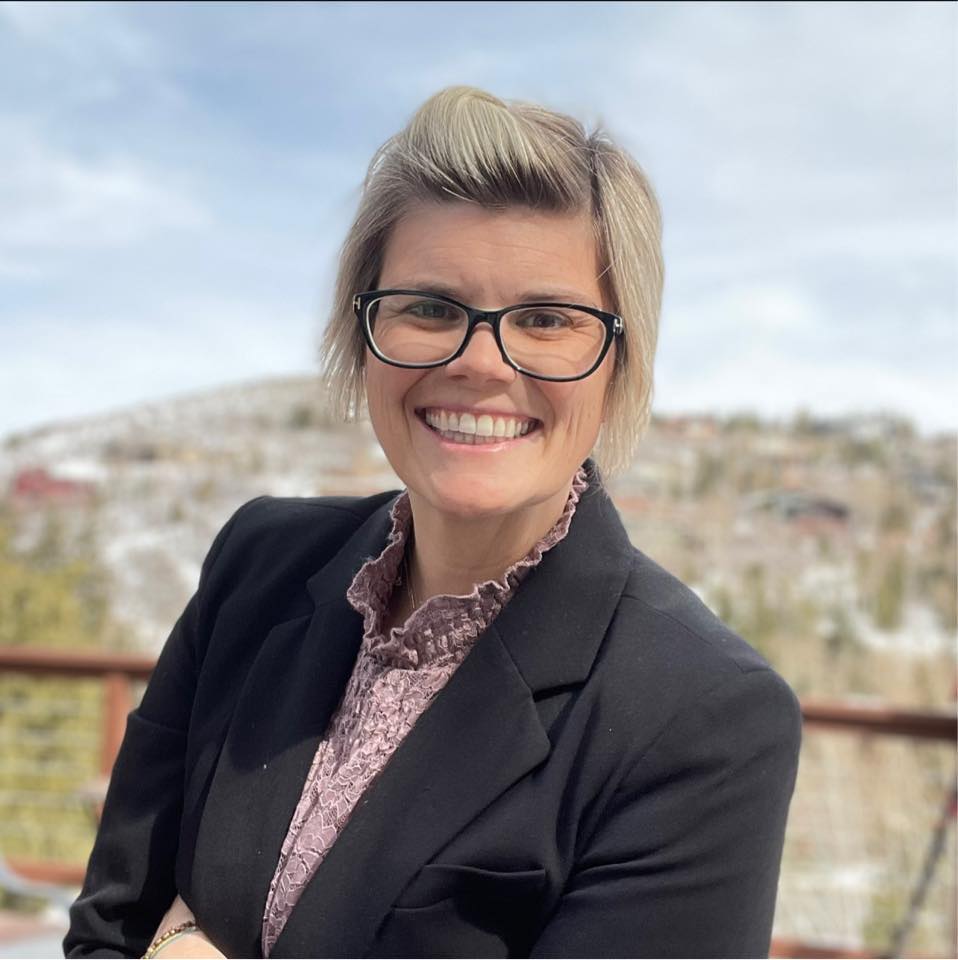 Jill M. Fellow is a writer, activist, and University Executive who knows Utah families and fights to protect public lands, equal rights, and inclusive communities for all. In 2020, Jill ran for Summit County Council to shine light on a lack of gender diversity in Utah leadership. In 2021, she was elected as the Secretary of the Utah Democratic Party. She also currently serves as the Chair of the Women's Caucus and on the board for EATS Park City and Big Brothers Big Sisters. She is focused on using Nonviolent Communication to help people heighten their civil discourse as they strive for solutions and acceptance.
She will represent the residents of District 20 in Wasatch, Summit, Duchesne, Daggett, and Uintah Counties.
She will work to legislate on the following issues for her constituents:
Diversify the legislature – add the voices of women and the underserved to the democratic process
Protect Utah's open space for all families to enjoy
Cut food taxes
Build inclusive spaces for LGBTQ+ youth
Design ethical solutions to Utah's water shortage, and pass laws that hold water districts accountable for corrupt lobbying and overspending
Address the housing shortage for all Utah communities
Fight against laws that take body autonomy away from Utahns
Maintain Utah's long tradition of supporting immigrants and refugees
Meaghan Miller – House District 59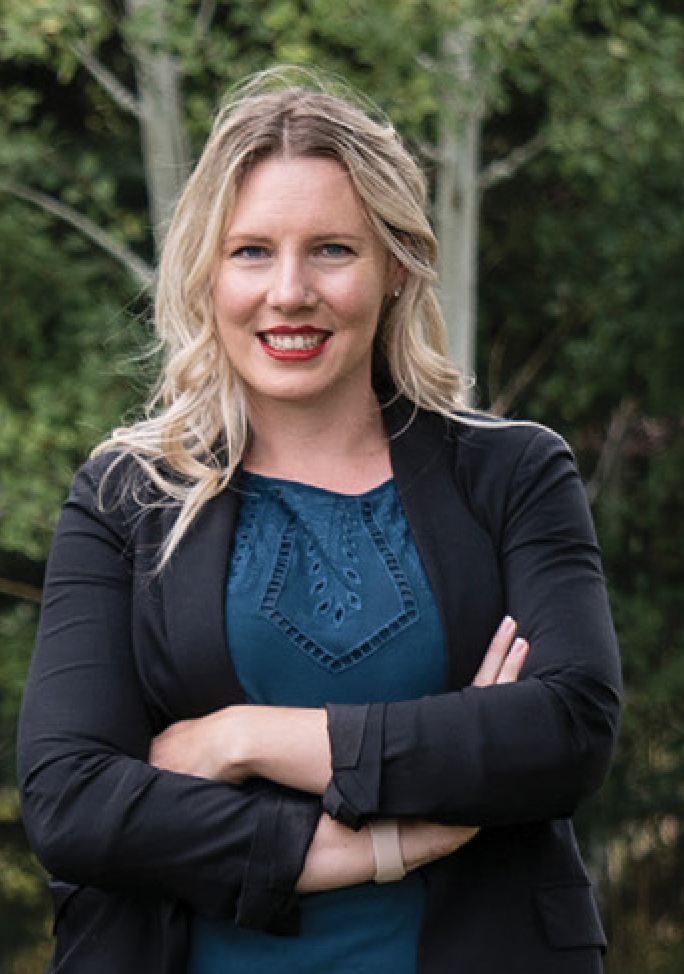 Meaghan Miller lives in Wasatch County with her husband Dylan and two sons. In her house, shoes are dog toys are everywhere. Meaghan received her bachelor's degree from Colorado Mesa University, and her Master's from the University of Denver. She began her career as an Athletic Trainer at Salt Lake Regional Medical Center and other physical therapy clinics but ultimately found professional fulfillment in the non-profit sector.

Meaghan has over a decade of experience with healthcare policy and clinical care. She is currently the Executive Director of EATS, a 501(c)(3) a food-focused nonprofit serving the Wasatch Back. Additionally, she sits on the Advisory Board for Big Brothers Big Sisters of Utah and she is involved in civil liberties advocacy – she's an advocate for you. Meaghan is a member of multiple coalitions advocating for policies to improve social equity. Areas such as patient access to healthcare, social detriments of health, education, and working families are especially important to her.​
Meaghan and her family are passionate about the Wasatch Back lifestyle. Her kids are avid outdoor enthusiasts, and dirt follows them everywhere. She loves running, barre class, and biking – along flat trails. Meaghan hates to cook, loves coffee any time of day, animals – except snakes and reruns of Friends and Duck Tales.
Glenn Wright – US Congress District 3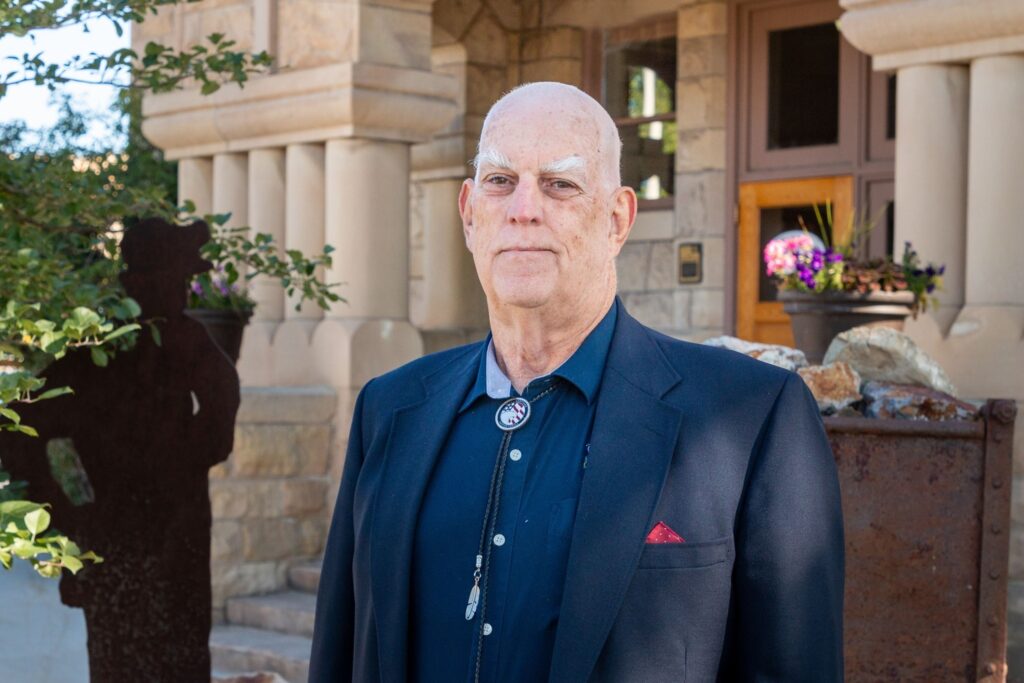 https://wrightforutahcongressionaldistrict3.com
I am a resident of Park City and Summit County, settling here, in 2006, after
58 years of travel that included residence in 8 states and 3 foreign countries
and work in over a dozen other countries.
After growing up in urban New Jersey (Paterson), rural Pennsylvania (near
Hershey) and upstate New York (Poughkeepsie), I attended Rensselaer
Polytechnic Institute, graduating in 1969 with a BS in Aeronautical
Engineering.
My 6 years in the USAF included 2 combat tours in the Vietnam War as a
Forward Air Controller (15 Air Medals, DFC). I spent nearly 3 ½ years of my 6
years outside of the US, in Vietnam, Thailand and West Germany.
Safety consultant and manager for the Chubb Group of Insurance Companies,
working out of offices in Los Angeles, Boston, Northern N.J. and South
Florida. I retired from Chubb in 2005 as a Vice President in charge of Latin
American Loss Control.
Adjutant American Legion Post 14 in Park City since 2011
My wife Shirley and I served on the board of Habitat for Humanity of Summit
and Wasatch Counties and were instrumental in 3 house builds, a house
renovation, and the opening of the ReStore over the 6 years on the board.
Political history
Candidate for HD 53 in 2010 and HD 54 in 2014 and elected to the Summit
County Council in November 2016, serving on that body since January 2017.
My additional duties on the Council have included:
 Service on MAG (current Chair of Executive Council)
 Chair of the MAG Aging Advisory Committee
 Joint Transportation Advisory Board (2 years)
 Utah Association of Counties Board
 National Association of Counties Energy Environment and Land
Use Committee
 Community Renewable Energy Agency Board
Family
Wife, Shirley; Son, Matt, and daughter-in Law, Shannon, grandchildren
Morgan (8) and Devin (6); Daughter Carla; Stepson Joseph, grandsons Joe
(26) and Miles (11).
Meredith Reed – Park City School District 4 (Non-Partisan Race)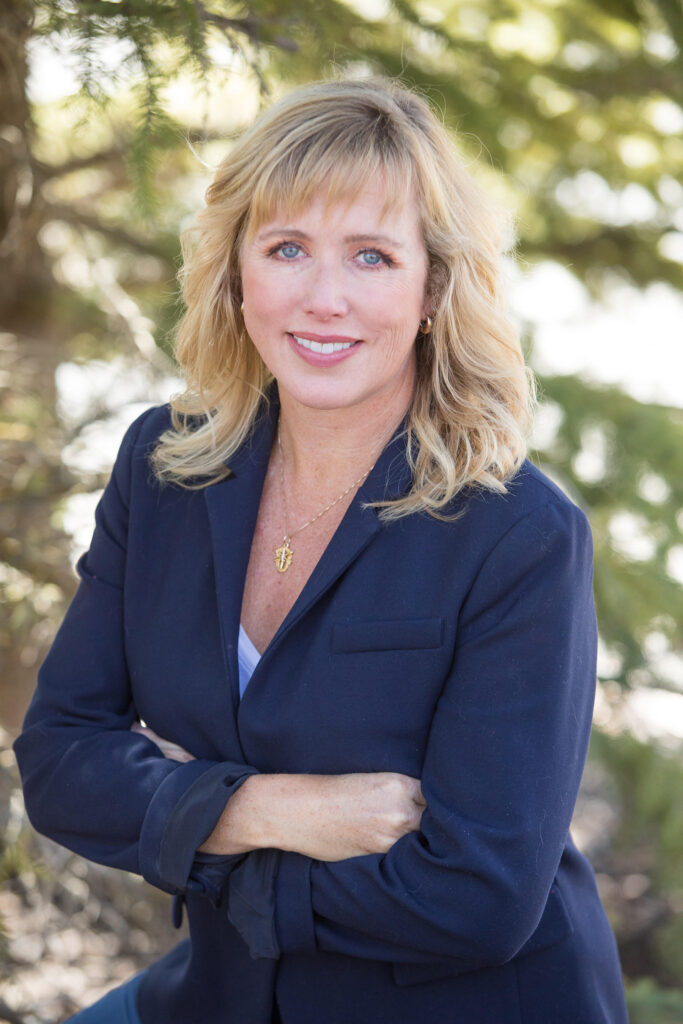 https://www.reed4pcschools.com/
I will listen, build consensus, and bring professionalism and accountability to the board.​
I am passionate about working for our students, supporting our educators and staff, and ensuring that we are providing a safe, world-class learning environment across the district. By building trust and collaborating with all of our community stakeholders, we can meet that goal.
I am a proud mother of four children in the Park City school district, a veteran, realtor, small business owner, and former project management professional with over twenty years of experience leading teams and providing project management and strategic communication support to nationwide programs. By virtue of my team leadership within government agencies, I understand the importance of communication between the government and the community.
I hold a master's degree from Vanderbilt University. Through my military service as an Air Force chaplain, my work with multiple programs with the Department of Defense and Department of Veteran Affairs, as well as my leadership to various community organizations, I have honed my listening skills. I believe we can work together to create meaningful change that impacts our children and families and our entire community.
Nick Hill – Park City School District 5 (Non-Partisan Race)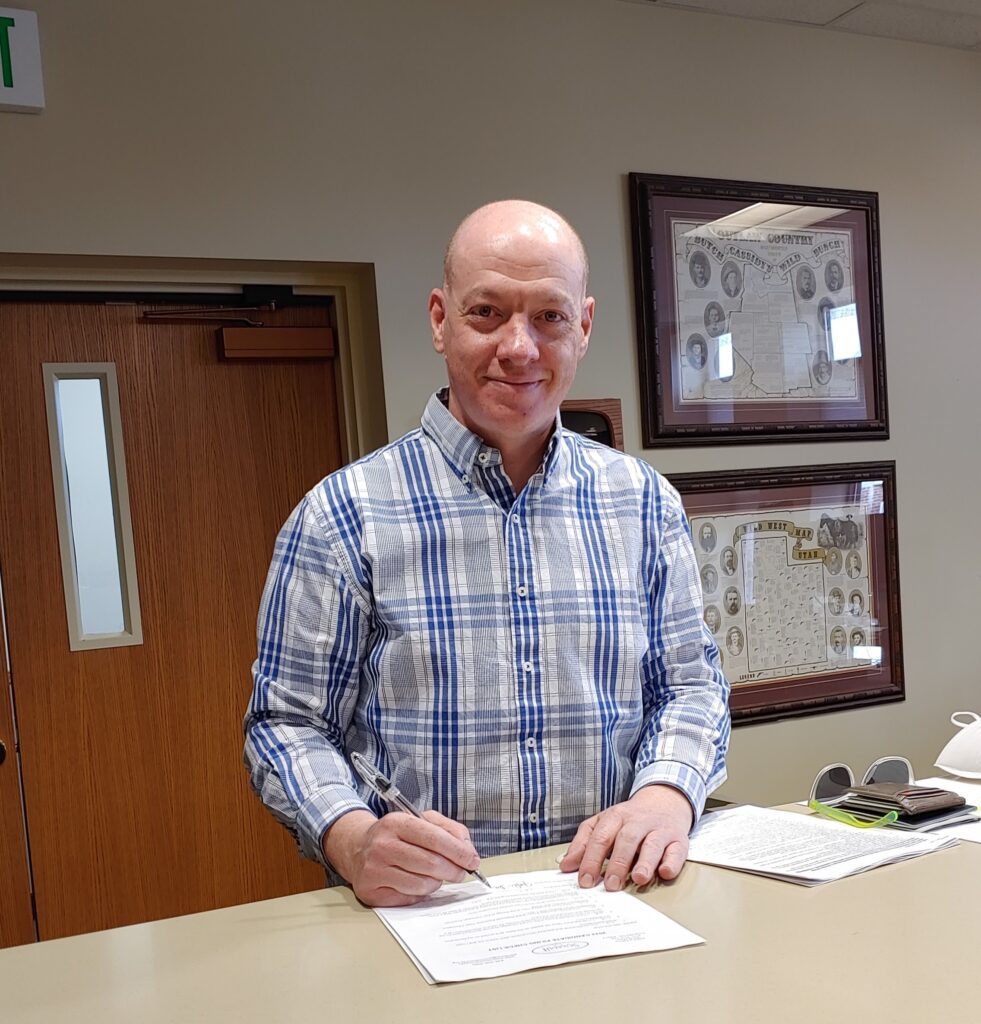 Nick Hill is running to restore integrity and transparency to the Park City School Board. He will bring open collaboration and promote accountability across the district administration.
Nick grew up in southeast England before immigrating to the U.S. in 2008 and naturalizing as a U.S. citizen in 2019. He is the dad of a 3rd grader at Parley's Park Elementary, an avid golfer, snowboarder, and project management professional with over 20 years of experience across technology and professional services industries where he has worked with diverse groups of stakeholders at all levels of organizations large and small. Through his professional experience, supplemented with a Master's Degree in Organizational Leadership from the University of Colorado Boulder, he knows how to work collaboratively to drive success in complex organizations.
Nick understands the strength that comes from authentic, inclusive, ethical leadership. Now more than ever, our children and educators need support to navigate the unprecedented challenges of our times. Parents, teachers, and other district stakeholders must be empowered to communicate and question issues that directly impact our children without fear of reprisal. School board meetings must show the public productive discussion and bring decision-making into the open.
Open and honest communication channels, transparent decision-making, and demonstrated accountability for the District's failures are essential to restoring trust in both the Board and the wider district administration. When we are honest about the challenges our school district faces, we can move forward together to meet those challenges. We can give our world-class ski town the world-class school system it deserves.
Margaret Olson – County Attorney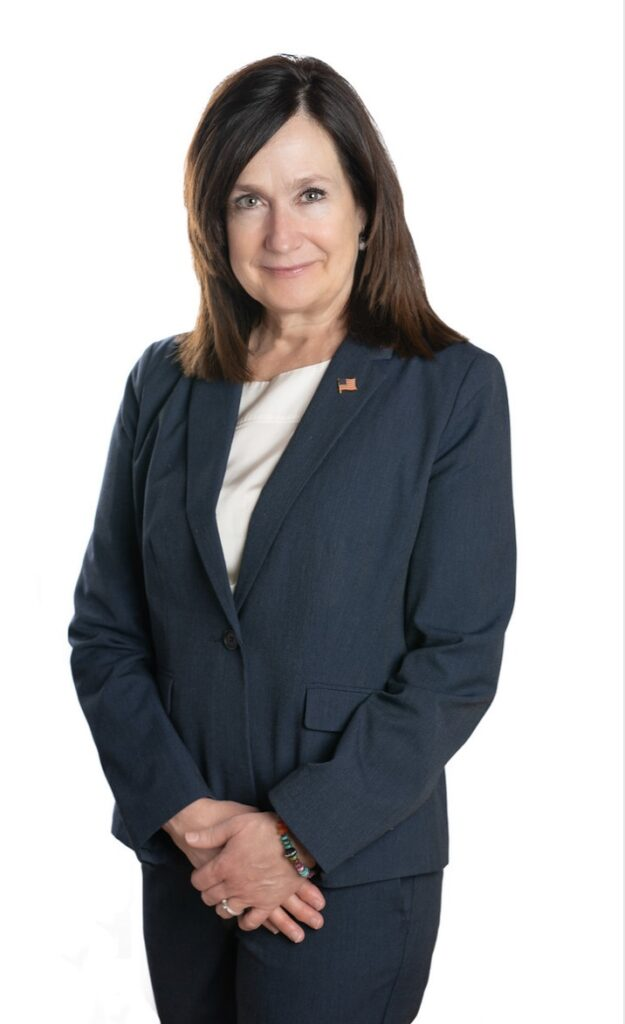 Summit County Attorney Margaret Olson is running for re-election to a second term of office in 2022 to continue to ensure that justice remains integral to the services Summit County provides. During her first term, Margaret:
provided critical, timely legal counsel to the Summit County Health Department with regard to the COVID-19 pandemic;
blocked the hostile Hideout annexation;
oversaw the acquisition and opening of a new Children's Justice Center;
filed the first opioid tort litigation in the State of Utah; and
was elected Outstanding County Attorney of the Year two years in a row (2020 and 2021) (a Utah Association of Counties Award)
Margaret believes in progressive justice. She personally attends the Summit County Drug Court each week as a team member and applied for and received a grant to improve the county's indigent defense system. During her term Margaret also served as President of the Utah County and District Attorney Association. A hands-on, active, and hardworking County Attorney, Margaret personally attends each County Council meeting and routinely researches, writes, and argues cases in court to make sure the citizens of Summit County continue to receive the outstanding representation they have come to expect from the Summit County Attorney's Office.
Cindy Marchant Keyes – County Auditor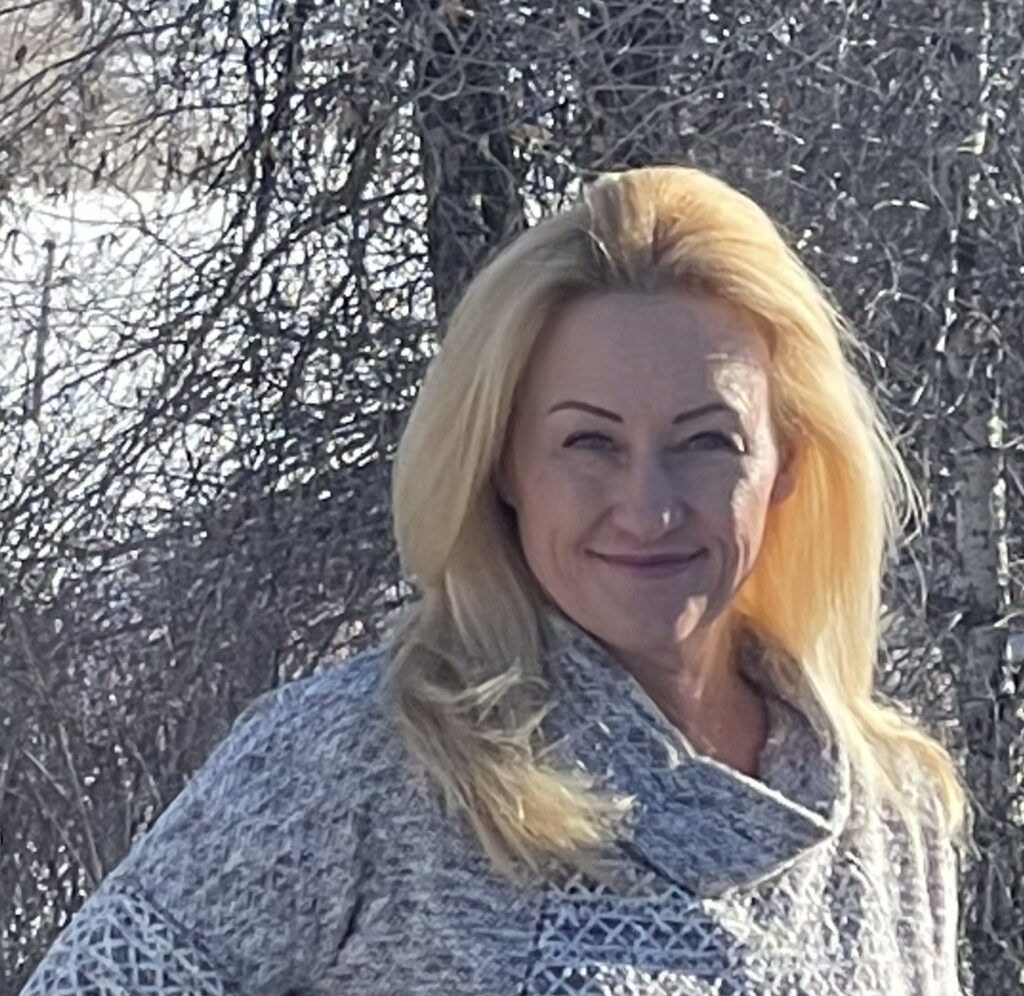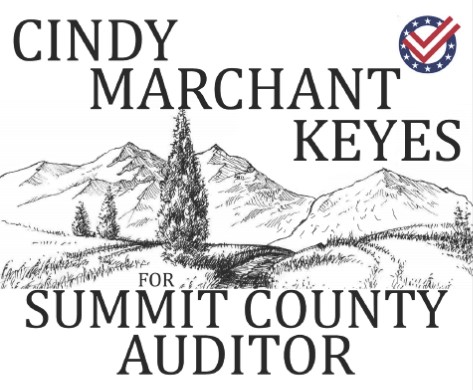 Marchant Keyes is a 5th generation Summit County resident who is fully vested in the County…her family home. She has a deep love for Summit County–from the beautiful landscapes to the amazing and diverse people.
Cindy graduated from South Summit High School and went on to attend college earning a Bachelor's degree in Accounting. She has over 10 years' experience working in the private sector, has owned several businesses, and has worked in government for the last 15 years. She is currently the Finance Director for the Summit County Health Department, and she sits on several committees: the Summit County Budget Committee, UDOH Funding Formula Committee, President and VP Business Managers Association, a current member of the Utah Auditors Association, and Chief Finance Officer for the Pandemic Emergency Operations Center.
Cindy is seeking election for the office of the Summit County Auditor. She feels that her current work experience in interpreting state code and the Standards of Practice will transfer well into the statutory requirements of the Auditor's office; from calculating tax rates, managing the property tax appeal process, and working with special service districts and nonprofit organizations to name just a few. She says, "I know I have the knowledge, experience, and work ethic required to fulfill this position and will hold myself accountable to the high standard of the Summit County residents".
When Cindy is not working, she enjoys kayaking, horse back riding, traveling to anywhere warm and sunny, and spending time with her family.
For more information about Cindy please visit www.cindykeyesforauditor.com or visit her Facebook page: Cindy Marchant Keyes for Auditor
County Clerk – Eve Furse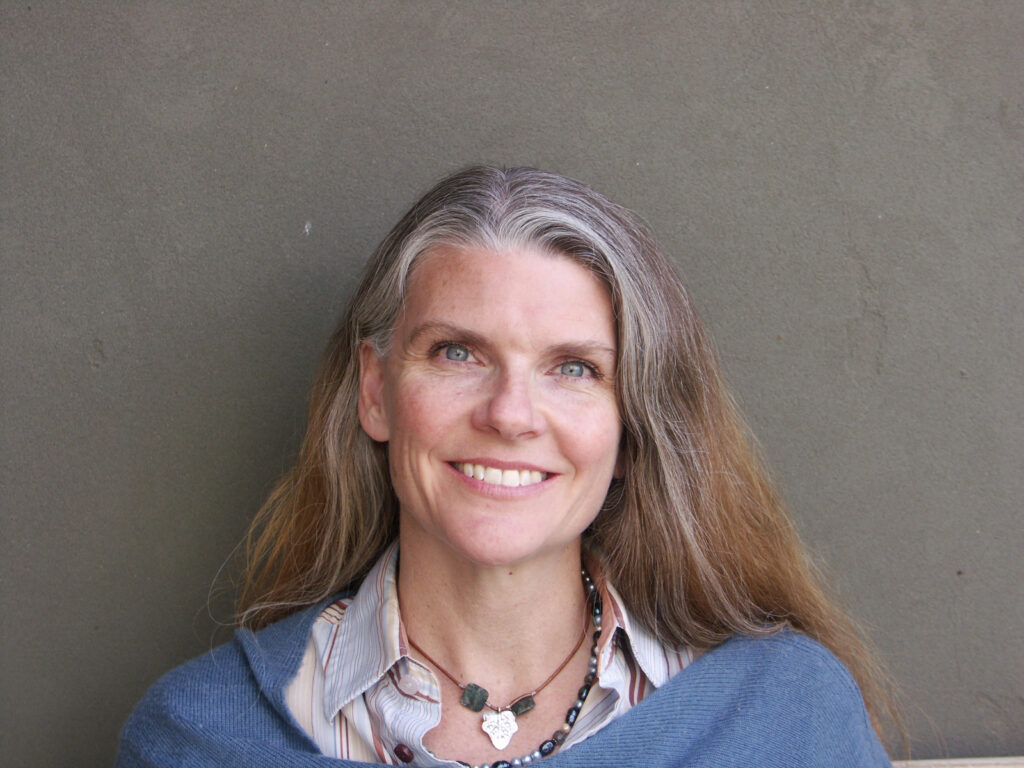 In May 2021, County delegates selected Eve Furse to serve out the remainder of Kent Jones' term as County Clerk. Prior to that she served as a United States Magistrate Judge, a Senior Litigation Attorney for Salt Lake City, a Utah Bar Commissioner, and President of Women Lawyers of Utah. Her law degree has served her well in administering fair elections and improving transparency. She will advocate for Summit County's voters.
https://www.linkedin.com/mwlite/in/evelyn-furse-6976961bb
Brian King – House District 23
Rick Jones – US Congress District 1
Curtis Benjamin – Utah Board of Education District 1
Carol Barlow Lear – Utah Board of Education District 6
County Sheriff – Justin Martinez